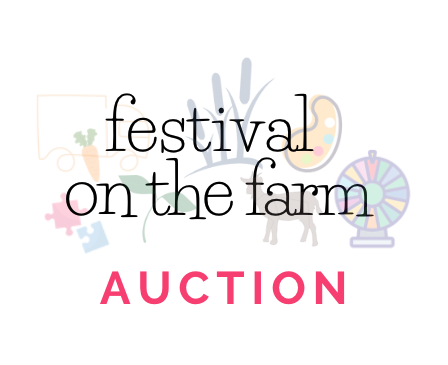 Thank you to everyone who attended our first annual Festival on the Farm! 
Our select live auction items can be found by clicking here. Bidding will close on Friday, June 11 @ midnight. 
All proceeds from the Festival on the Farm Auction go to support the Bay Farm Fund. 
Thank you for your continued support! 
AUCTION BASKET – RAFFLE WINNERS:
Flower Box – Arlene 
Backyard Fun – Russell Family
Wish Upon a Star – Lori Churchill
Arts & Crafts: Nelson Family
Adventure Cooler: Wicker Family
Staycation: O'Connor Family
Beach Blast: Dayna Travers
Best for Pets: Kaplan Family
Movie Night: Lily Sullivan
Baking Box: Layla K
Day on the Boat: Roderick Family