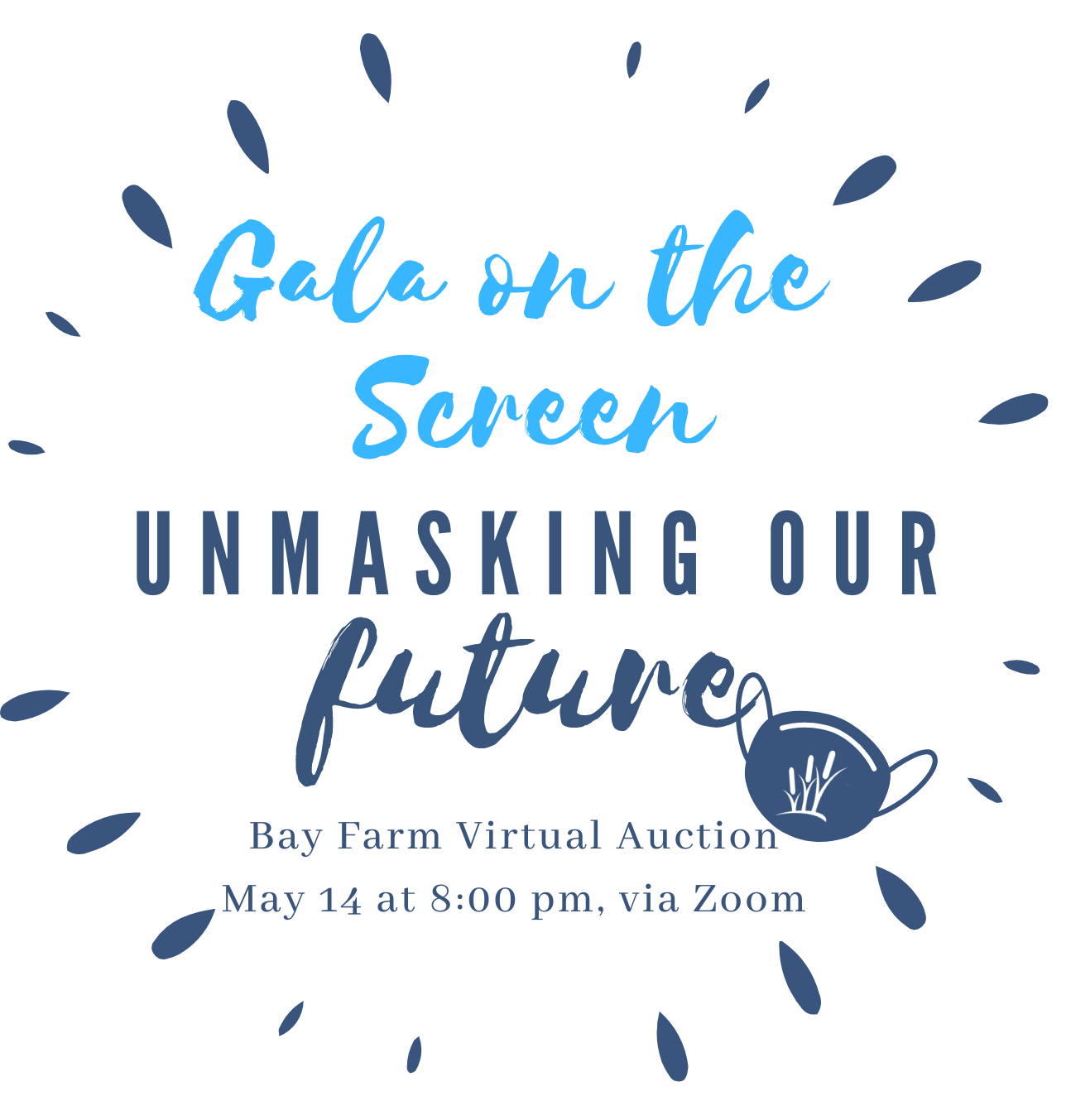 The Annual Bay Farm Auction is the standout event of the year supporting Bay Farm Montessori Academy as we work to transform critical components of our program and campus.  This year, proved that our school can hold safe, smart, and sure in-person learning for all our students despite the challenges associated with the Global Pandemic.  Our staff and families worked extra-hard to provide a consistent Montessori experience for every age we serve.  We are thrilled to be able to produce this year's auction virtually. The Gala on the Screen – Unmasking our Future will demonstrate our collective support for our students and our future. 
There are two ways that you can help:
Help us secure donations for the silent or live auction. You can donate items yourself or secure donations from others. Please see form below if you would like to contribute an item or an experience.

Attend the Gala and invite your friends and family to join you.
Please contact either Kyra Mercer at auction@bfarm.org or me if you need ideas on how to contribute. We hope that every family finds a way to celebrate and support our vibrant and robust school through Gala on the Screen – Unmasking our Future. Please remember to save the date, invite your friends, and prepare to have a great evening on May 14th.
Conrad Wildsmith
Head of School
Donations are closed. Thank you to everyone who donated an item or experience. Stay tuned!